La Boca Restaurant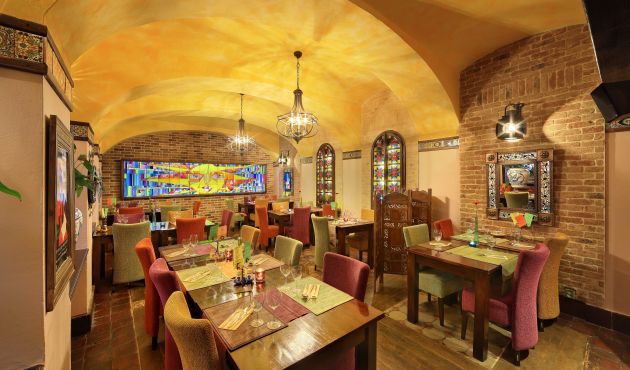 Guests of Salvator Superior Apartments are highly invited to  La Boca Restaurant
( part of the Hotel Salvator ).
Restaurant is arranged around the inner courtyard – outside garden terrace in a labyrinth of 3 stylishly decorated salons on the ground floor, Jazz Club and Billiard Lounge in the Gothic cellars. 
The spacious conference and banquet room in the Gothic cellar offers a range of facilities and can accommodate up to 40 guests.
The well reviewed quality of food with the colourful interior design has quickly gained popularity among locals and hotel visitors. Therefore, we recommend that you reserve a table in advance.
A hot and cold buffet breakfast is served every morning 
in the La Boca premises and the outside garden.